When Callcards made the Junior Certificate!
---
If you happened to be sitting the Junior Certificate Foundation Level examinations in 1996, your Section 5: Media Studies examination question would have included Callcards! Recently discovered by some keen Callcard collectors, you would have received a grand 10 points for picking out your favourite Callcard out of the 8 choices and explaining the reason.
Featuring Christmas '95, Kellogg's, GoldenEye 007, Cobh Heritage Centre, Erin Hot Cup, Cadburys Timeout, United Nations and Irish Rail you were certainly spoiled for choice.
I think it is surprising none of the Early Definitive Callcards, such as Cottage or the Rock of Cashel made the cut however it was clear the examiners were deliberately picking Callcards newly released in or around 1995/1996. Those of you with a keen knowledge of Callcards will have spotted the Kellogg's Callcard as being an unusual addition. That is because it was released 5 years earlier, and would have no longer been available around 1995/1996. You may also have spotted the Cobh Callcard was also released 2 years prior, in 1994.
So it's examination time! The pressure is on! Use the comment section below to answer Questions A-F from the paper below!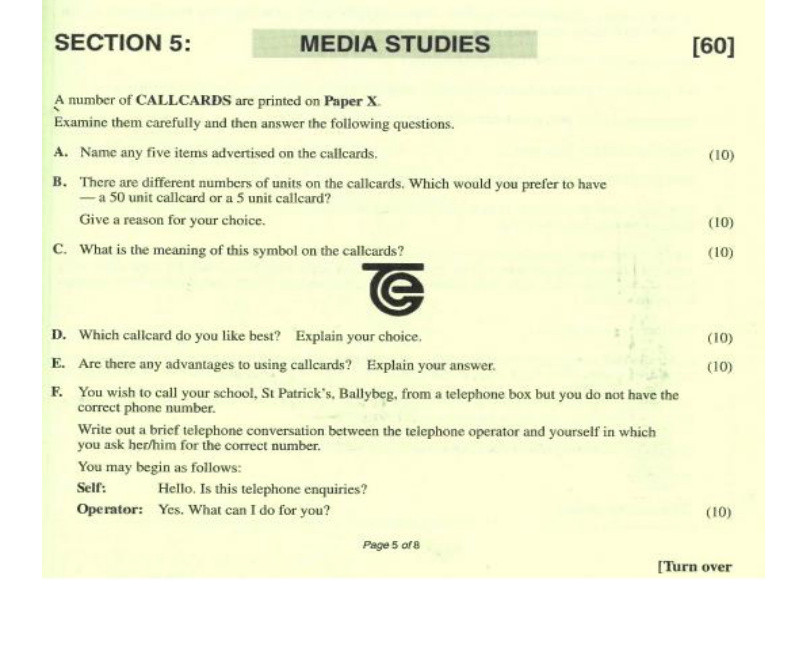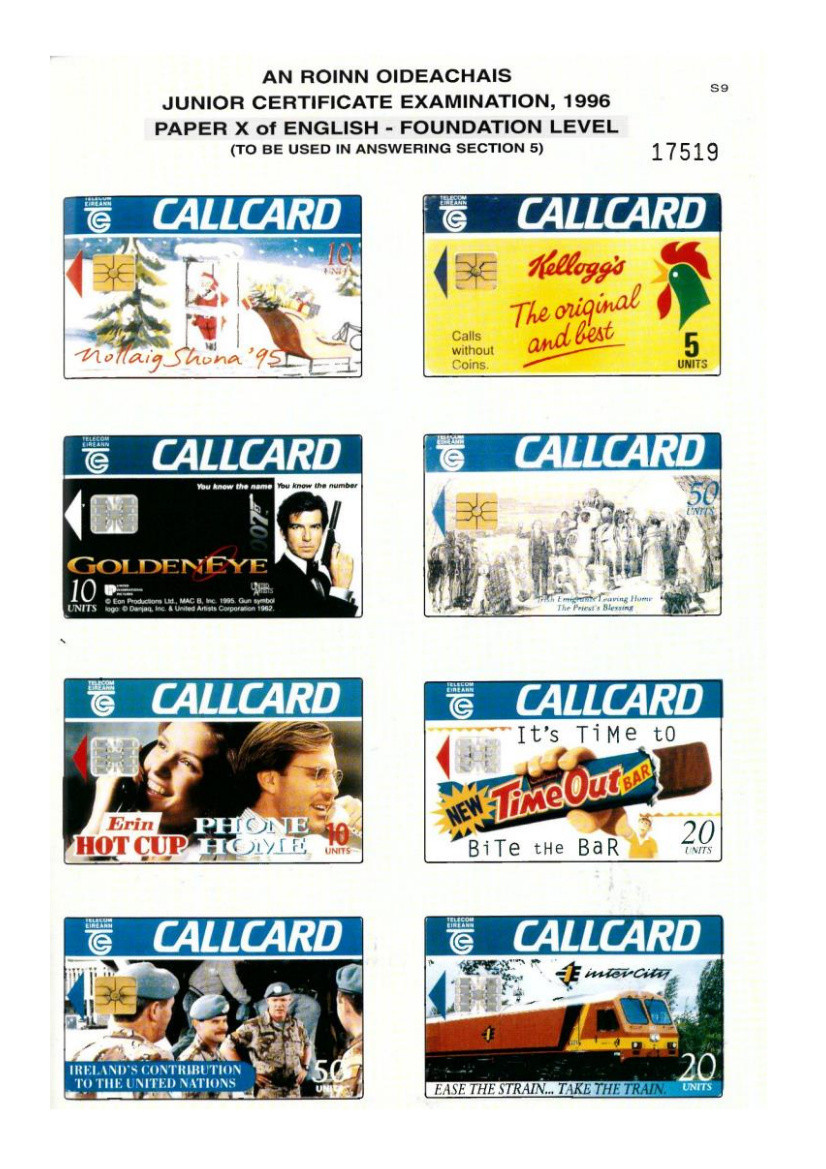 The Examination for the 1996 Junior Certificate took place Wednesday 5th of June (9:45-12:15). Want to take a look at the full Examination paper? Fortunately we have a copy here you can download (A PDF Reader such as Adobe is required, although nowadays your Web Browser will probably do a good enough job opening it)!
---
Leave a comment...
There are no comments yet.