Manage your IrishCallcards collection directly from IrishCallcards.net!
---
I am delighted to announce a new feature of the IrishCallcards.net website. From now it is possible to manage your Irish Callcards collection directly from the website! With our Colnect style feature you will be able to not only manage your Callcard collection from the website, but also get in touch with other Callcard collectors privately to arrange any swaps/trade or purchasing of Callcards you might be missing from your collection.
Getting Started
To start editing your collection, first you must Login to your website account (don't have an account yet? No problem sign up for free here). Next you must access your Profile. Get here by clicking your username in the menu and clicking on the Profile button: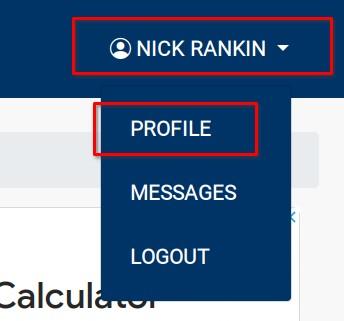 You will now see a button Manage Collection. Click this button to begin managing your collection!
How it works
You have three options at your disposal for managing your collection, these options are:
| | |
| --- | --- |
| In Collection | The current Callcard you have in your collection. |
| In Watched List | You are looking out for/want to get this Callcard |
| In Spares/Swaps List | You have at least one spare of this Callcard to trade/sell/swap with other collectors |
In the manage Collection view, or the Callcard Details view check the checkbox button which best describes this card status in your collection.
Collection Details View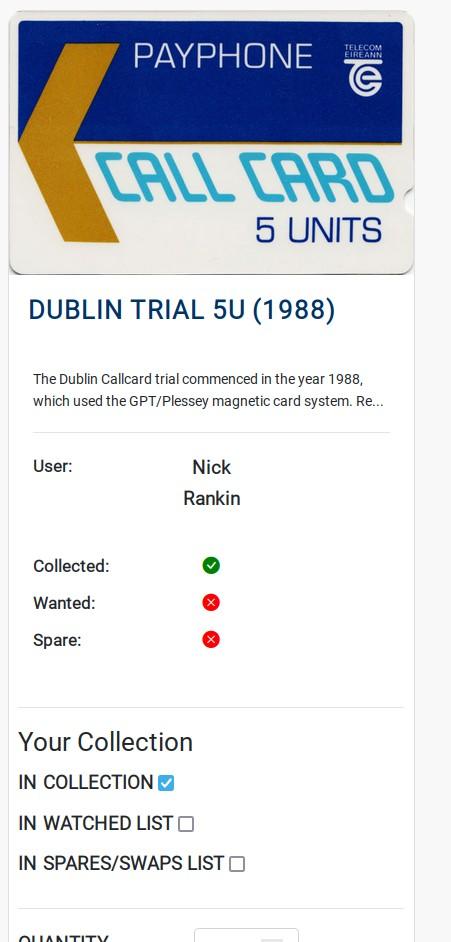 Callcard Details view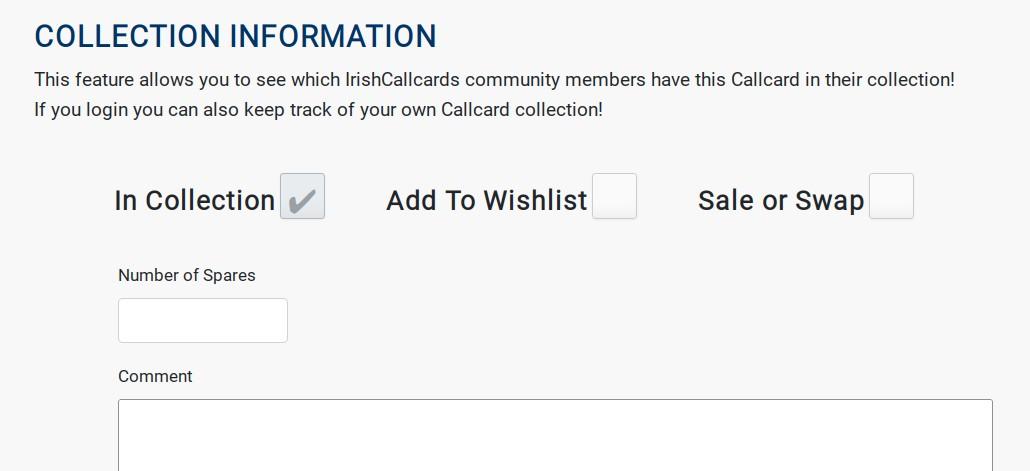 Private information storage
You have the ability to add private information to each Callcard in your collection. The private information includes a number field which should contain the count of spare callcards of this type you have. A comment field can be used to keep a private comment about this particular Callcard. You must use the Save button to save changes after adding proviate information.
How to contact other collectors and find if collectors have a card I need
The Callcard Details view will show you a list of all Collectors who have collected a particular Callcard, as well as those who need the card or have a spare. You can use this capability to discover collectors who have a Callcard you need spare in their collection, or are looking for a particular Callcard you have spare: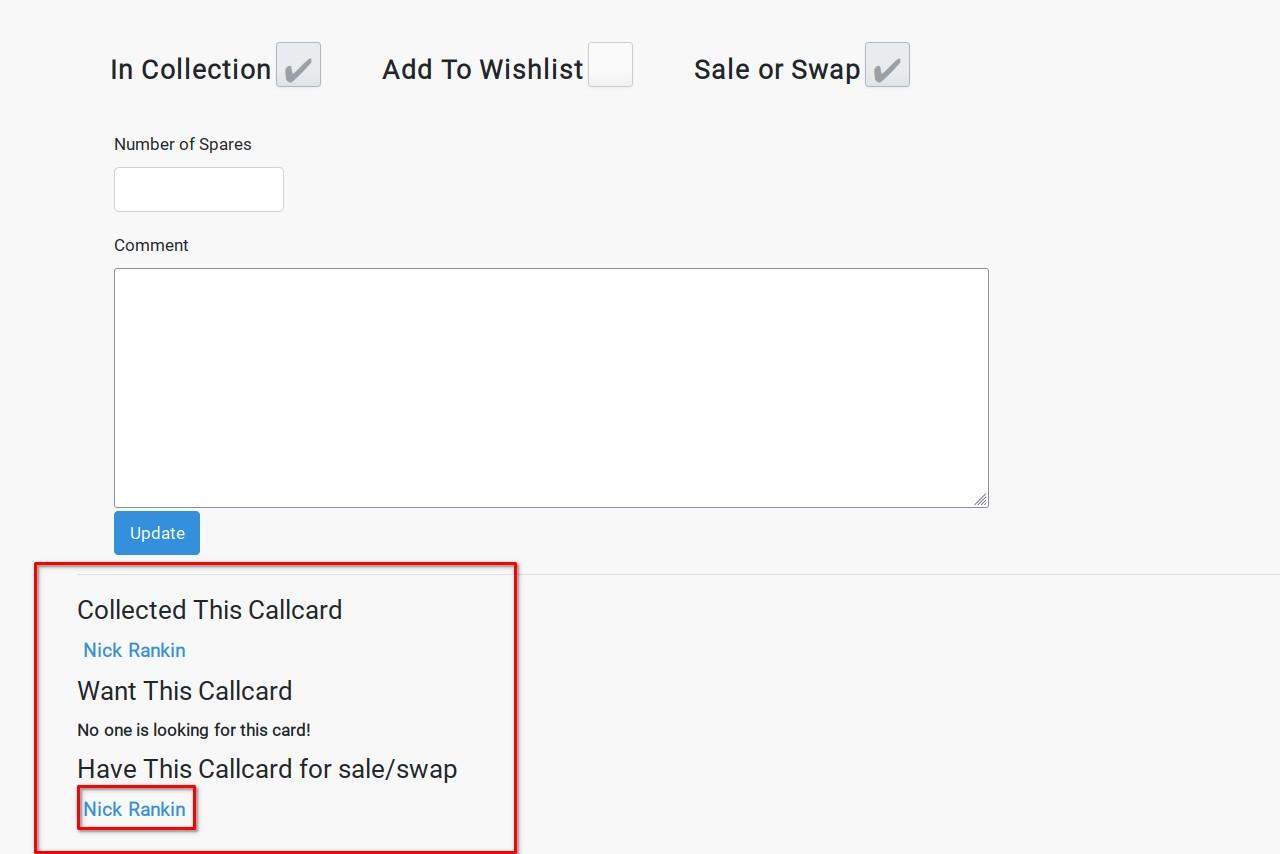 Simply click on the collectors name from within this panel, and choose the Private Message button to reach out to the collector privately: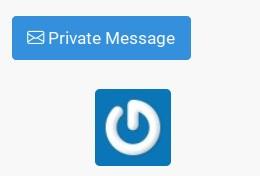 This is a brand new feature which may have small bugs or other issues encountered during it's use. Please contact me if you have any issues, or have any feedback or suggestions. I hope you enjoy this new feature and it helps you build up your collection!
---
Leave a comment...
There are no comments yet.